About EITC
Dream Big, Work Hard, Stay Focused &
Surround Yourself With Good People
Origin, Purpose, and Commitment of the EITC
The Emerging Information and Technology Conference (EITC), a general international forum (the EITA-EITC forum), was initiated in 1999 by Mr. Michael Hwa-Han Wang, formerly of AT&T Bell Labs in New Jersey. He recognized that the revolution in Information Technology (IT) in the 1990s had profound effects on the U.S. economy and other nations in the Asian-Pacific region, all of whom changed their industrial structures over the course of the deepening U.S. IT revolution. In the years of the Internet age that lie ahead, emerging trends in technology and new developments in science will have an even more profound effect on the way we work, live, play, and learn.
The organization of the Emerging Information and Technology Conference promotes discussions and the free exchange of ideas at the research frontiers of Emerging Technology and Services. People from all over the world with common professional interests come together for a couple days of intense discussion and examination regarding the most advanced aspects in their field. These meetings provide a valuable means of disseminating information and ideas in a way that cannot be achieved through the usual channels of communication - publications and presentations at large professional meetings.
Mission Statement
The organization of the Emerging Information and Technology Conference, coordinated by the Emerging Information and Technology Association (EITA), holds many meetings every year to facilitate information exchange among professionals from Asia, North America, Europe and the World on emerging technologies and services.
The objectives of the annual meetings are:
to strengthen the technical and business ties among Asian, North American, European, and World universities, R&D institutions, and industries;

to bring together experts and industry leaders to share technological advancements and business experiences; and

to jointly explore opportunities in emerging technologies and services.
The EITC Logo Design
The EITC promotes interdisciplinary research, which involves the acquisition of cross-disciplinary knowledge through collaboration of experts from various academic disciplines. The future of research lies in the active exchange of ideas, concepts, and methods from various disciplines.

The EITC is a non-political, non-religious and non-profit international organization. The colorful stripes and words of the EITC logo design represent different academic disciplines. They are not associated with any nations or political parties.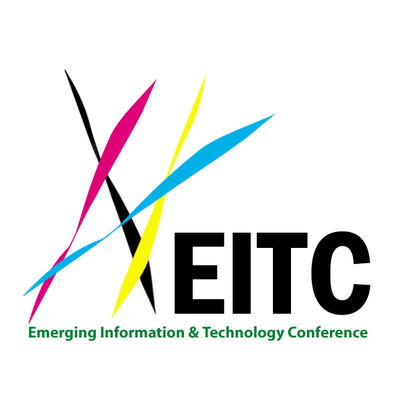 Document Actions